Puppy Group Training Classes Lexington Louisville KY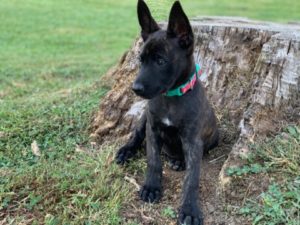 You just adopted a new furry member to the family! If your new puppy likes to pee everywhere and chew up your favorite shoes, you need help with training! You can Sign up for Puppy Training Classes or bring your puppy in for an intensive one on one board and train program.
Puppy Training is the starting point for your new furry family member. When your pup needs to learn the basics to get a head-start on housebreaking and manners, this is the course for him/her. Your trainer will work with you and your pup once a week for 4 weeks. This will ensure your puppy grows into the calm, well-behaved dog your family will love and adore. A "puppy" can start training at 12 weeks (up to 5 months old). For older puppies, consider our Beginner Lessons, Expert Private Dog Training, or 15-day Board/Train. Give us a call at (513) 418-7872 and we can help you select the best plan based on your dog's needs!
The 4 Week Puppy Class is $130.00
Week 1
-Behavior/Potty Training Lecture
-Sit/Break
-Watch me
Week 2
-Review
-Off/Take it
-Loose Leash Walking
-Socialization
Week 3
-Review
-Desensitization
-Continued Loose Leash Walking
-Socialization
Week 4
-Review
-Increased Desensitization
-Socialization
-Q&A
-Graduation Photos
Immunizations required for attending puppy classes are:
2 DHPP (vaccines for distemper, adenovirus [hepatitis], parainfluenza, and parvovirus) or DHLPP (vaccines for distemper, adenovirus [hepatitis], parainfluenza, and parvovirus) and Bordetella
We also request that there aren't any toddlers or children that are not old enough to effectively participate in training in an attempt to minimize distractions. Also, pet owners are encouraged to have their pups wearing a flat collar and also bring a 6′ and 15′ leash.